What are we doing to make our school 'the best it can be'?
The main achievements of our school over the last 12 months can be found in our "Standards and Quality Report": Edenside SIR 2021
In summary, our key successes over the last school year were:
Focused energies and effort on improving our maths curriculum with the introduction of the SEAL approach in P1-4, the Complete Maths platform in P5-7 and 'Early Maths' in our nursery.
The introduction of play-based learning in P1 created a very positive start for our new starts in August, providing a firm foundation for the rest of the year's learning.
IPads for all P4-7 pupils have transformed our use of digital technology to enhance learning and teaching.
An approach to family engagement that seeks to provide a 'window into learning' and ensure families have regular, flexible access to the school.
Our nursery has redesigned the indoor and outdoor learning environment, providing new and refreshed learning opportunities.
New partnerships between our nursery team and other agencies have led to improved support for individuals and all pupils.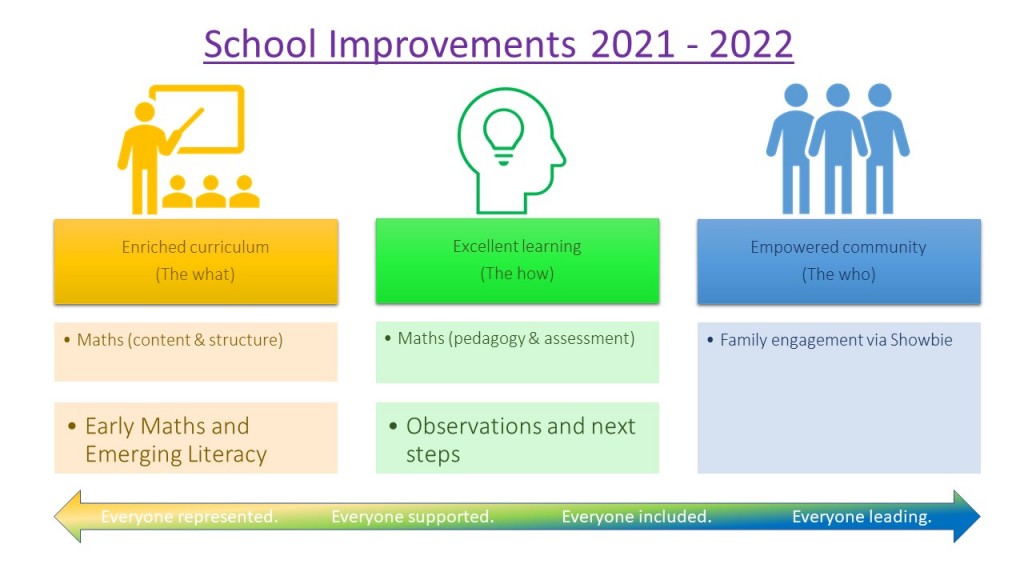 To find out more, please see our 'Summary SIP 2021′ which explains the different elements set out in the graphic above.