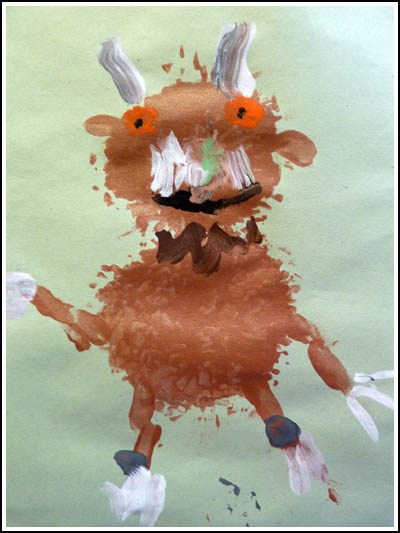 Starting Nursery is a special landmark for you and your child and may well be the first time your child has separated from you or his/her daily carer.
Here at Edenside Early Learning and Care, we are looking forward to being partners with you in the learning journey your little one started when he/she arrived in the world.
So first things first …. we'll try to answer some questions you might have about the nursery experience.
Will they understand my child's likes and dislikes and the kind of wee person (s)he is?
You know your child as a unique individual and we will too.  We value every child as special with their own personality and interests.  We will capture your child's curiosity and engage his/her enthusiasm and help him/her to be all that s(he) can be.  In fact, that's our motto for our nursery and our school "Be The Best You Can Be".
Will my child settle in?  Will (s)he feel happy and at ease there?
Our nursery is a safe, calm, secure setting and our staff team are highly experienced and very caring.  What the Care Inspectorate said in our Inspection will reassure you that Edenside is a very good place for children to grow and blossom:  "Staff had a genuine regard and respect for the children in their care and the relationships between staff and children were friendly, kind and nurturing".
Will my child enjoy learning in the nursery?  Will (s)he be able to go at his/her own rate?
Our playroom is full of opportunities to let your child learn well and develop  Every day there are chances to explore and find out, pursue something interesting and try something new – indoors and outdoors.  The staff team work with enthusiasm and real commitment to providing play and care that will support your little one to "have a go", to keep trying, to make friends and get along with others and grow in independence.  There is a very well-judged blend of adult-led play and spontaneous opportunities, all at the right place for your child.
Our very positive Inspection states: "children were learning about the world around them whilst taking care of plants they were growing and making sure the caterpillars and mini-beasts were safe … a rich variety of resources from which they could choose meant children were involved in leading and deisgning their own play, learning and development".
We look forward to welcoming you and your child, whether this is your first child coming to Edenside, or whether you know us well.  We look forward to working hand in hand with you to get to know your child and see your little one thrive in the warm, happy community of our nursery.