It's great to see you here.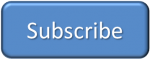 Welcome to the Edenside Primary School Website, we hope you find the information throughout these pages both helpful and interesting.
At our heart, we are a school that wants every child, every adult, to be the best that they can be. We work with all children to help them understand the importance of having a positive attitude – in how they think and feel – to all experiences and demonstrating positive actions -in what they say and do – at all times.
"Edenside Primary School is a community where everyone is respected and valued. Through creativity, originality and effort we aim to achieve success and fulfilment for all." As a parent or carer, you will have no doubt at all about what makes a good school. I am sure you share our view here at Edenside that first and foremost children need to be happy and secure in a safe environment.
Good, positive behaviour management underpins our ethos here.  We have high expectations across our whole school community with regard to courtesy, manners and how we treat other people. We are lucky to have such a cheerful, well-mannered and helpful bunch of children, testament to the values you share with them at home.
At Edenside, the pastoral care of our children sits in equal importance to the priority we place on learning, in a school that is caring and inclusive, with a special place in the heart of our community.
If you would like further information about our school, please do contact us. We look forward to it!
James Bewsey
Headteacher