It's great to see you here.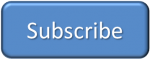 Welcome to the Edenside Primary school and nursery website. We hope you find the information throughout these pages both helpful and interesting.
At our heart, we are a school that wants every child, every adult, to be the best that they can be. We work with all children to help them understand the importance of having a positive attitude to all experiences and demonstrating positive actions at all times.
At Edenside, the pastoral care of our children sits in equal importance to the priority we place on learning, in a school that is caring and inclusive, with a special place in the heart of our community.
If you would like further information about our school, please contact us. We look forward to it!